The Australian
Road and Rail, Sign and Signal
Photo Gallery.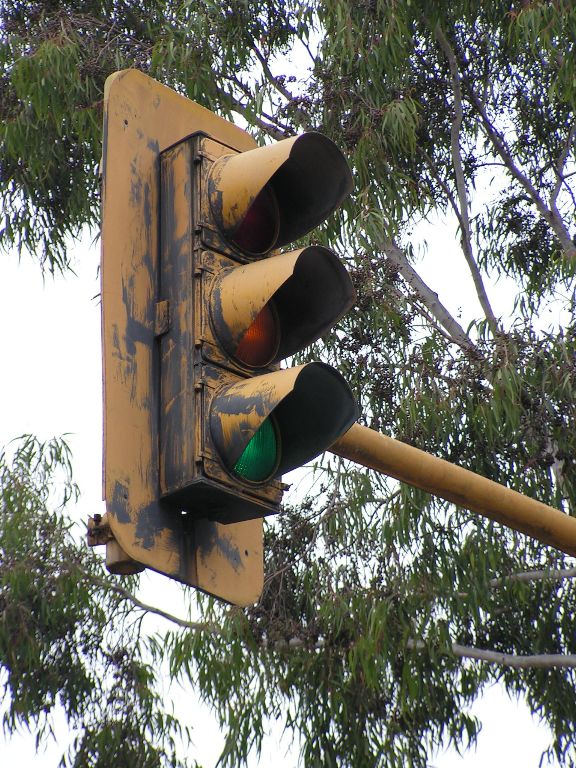 12" Eagle Signal Co of Australia traffic signal.
Springvale Road, Glen Waverley 6th May 2011
Replaced with LED lanterns by March 2012
Set up road signs;
put up guide posts.
Take note of the highway,
the road that you take.
Jeremiah 31:21 NIV
Miscellaneous page links
Gippsland Floods.
Photos of the Avon River flooding at Stratford in June 2007

Other links to my pages hosted elsewhere removed.
May be reinstated if I move those pages to this site.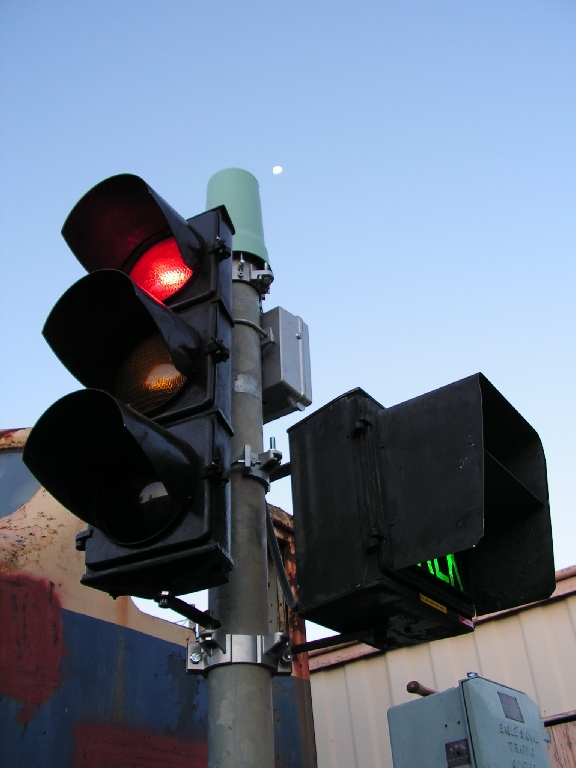 Signspotters Collection.
This site is home to a collection of Australian road sign photos, as well as traffic signals, railway crossings and railway signals.
As I live in Victoria, it should come as no surprise that the majority of photos are also from Victoria, and mostly Gippsland at that. For the most part, the road signs of Victoria are the same as the rest of Australia. It is my intention to cover other states, especially where those states have different signs or signals to Victoria.
Contributions. If, in your travels, you find or have found an unusual sign, a badly positioned sign, or even an ordinary one I'm missing, and you think the world should know about it, then please let me know. I shall welcome contributions and credit you accordingly. But please ask me before sending many megabytes worth of photos. I already have hundreds more photos still to come, and I may already have the item you are thinking of.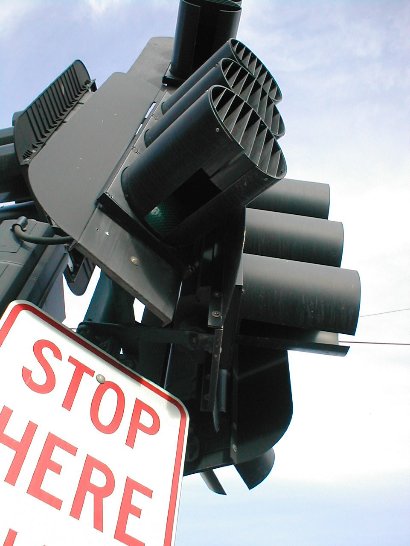 This site was launched 23/11/03
Signspotters is a part of the Hobbies Plus site.

Hobbies Plus is a model railway shop in Gippsland, Victoria.
ALL PHOTOS in this site are © Darren Hodges unless credited otherwise.
Please ask if you wish to use the images for any purpose.
Commercial use, including manipulation of the images to other forms is expressly forbidden without permission.
This site is for general interest only. I am not involved with any sign or signal manufacturer or road related organisation, nor am I trained in such. All comments are from my own observations. Please advise of any errors through my feedback page.