Page updated 10/07/2013
Hobbies Plus stocks a number of Railway videos on Australian, European and American trains and railways.
Most of the large range of Train Hobby books are in store. These are lavishly illustrated books on Australian railways, especially Victoria from the 1950's to 1980's.
The following pages contain a near complete list of books and videos in stock. Some items yet to be added.
As with all lists of this nature, it is continually subject to change.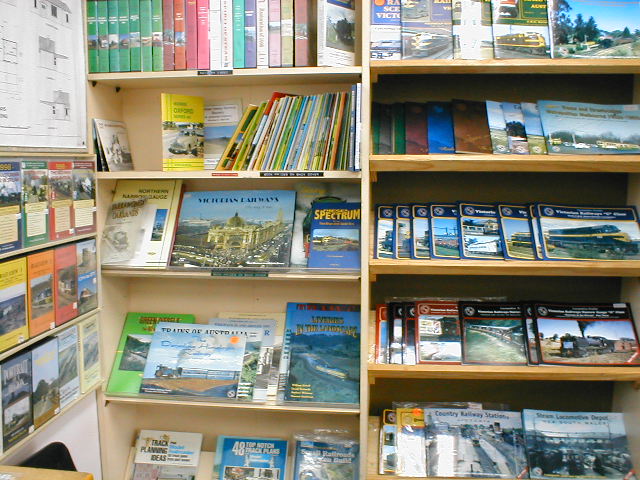 Magazines (current).
Prices subject to change.
Australian Model Railway magazine. $9.500
Newsrail. $9.50

Magazines (back issues).
Australian Model Railway Magazine, Motive Power, Newsrail and Rail News Victoria back issues at cover price.
All other back issues are generally $1.00 each (some exceptions) and include (but are not limited to) Railway Transportation, Network, VR Newsletter and V/Line News. Also most back issues of Rail News Victoria in stock.
Also a range of assorted overseas magazines at $1.00 including Railway Modeller, Continental Modeller, Modern Railways, Trains, Model Railroader, Model and Miniature Railways, Steam railway and more.
No lists are available. Please email us if you are after particular magazines.
Click below to go to Books or Video pages.