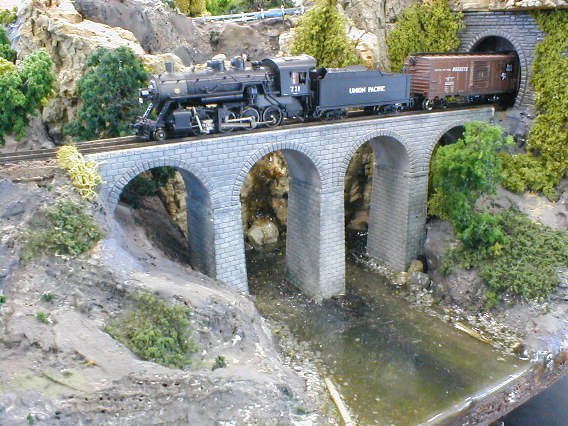 Adding the scenery to a model railway can be one of the most enjoyable aspects of the hobby. And possibly one that frightens many beginners. I often hear people say they could never do scenery like that pictured above. I've certainly seen other layouts that make the above scene look amateurish. But there is nothing particularly difficult in making such scenery. It's just a matter of knowing how to go about it and then being prepared to have a go yourself.

The scene above is in N scale. The viaduct is an Atlas kit that takes only a few minutes to assemble. The rocks behind it are cork bark - straight out of the pack. The hills are actually painted plaster bandages draped over chicken wire bent to the shape of the hills and stapled to the board. Polyfilla and Cornice Adhesive have also been used on this layout. The river is painted on the chipboard base with a mix of green, brown and black Humbrol paints. A few layers of Woodland Scenics Realistic Water were poured over this (no mixing or heating required - and no toxic odour like epoxy resins). The trees and other greenery are Woodland Scenics and Heki foliage and tree kits.
If this still seems too much for a first effort, then have a look at the Making a Start section to show how easy it really is. Once a bit of confidence is gained this way, you'll soon find that what seems complicated isn't so bad after all. And, like many things, the more you practice, the better you become at it.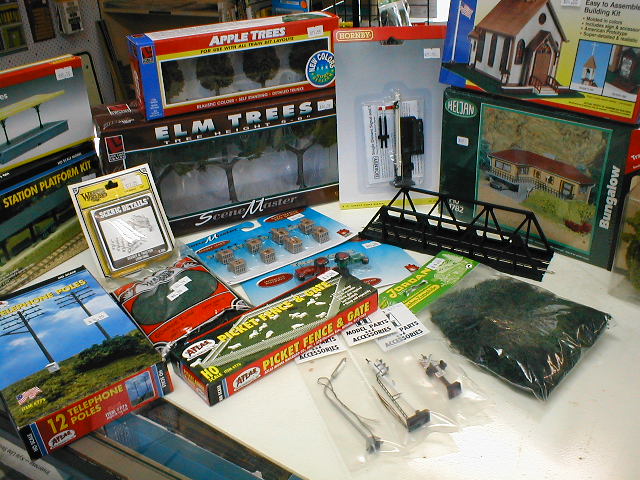 Above: A small selection of the many many scenery accessories available to the railway modeller.
Station platforms, road vehicles, trees, signals, bridges, houses and other structures, fences and much more.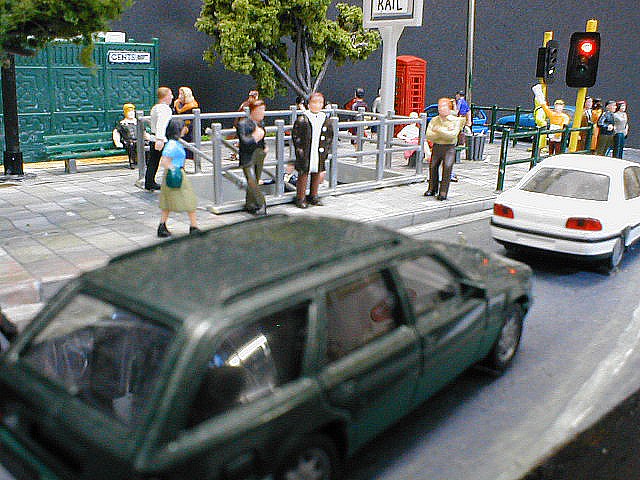 Above: While many tend to model rural scenes and country towns, there is much of interest in urban modelling too. This scene is from a diorama of a street corner complete with underground railway station entrance, Gents toilets, phone box and even working traffic lights.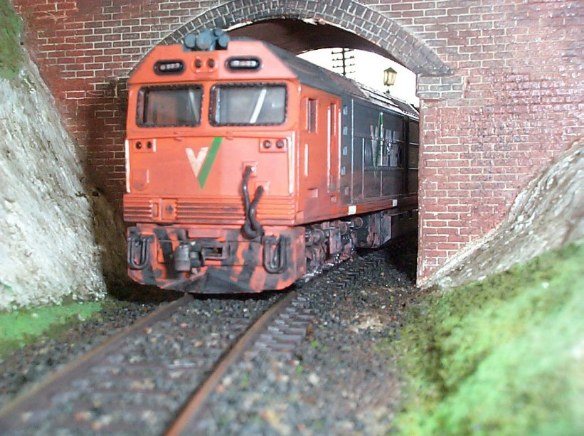 An early Powerline MkII G class emerges from under a bridge.




Page updated 16/10/2012.