This page last updated 07 March 2014
Each page individually dated.
Model trains in HO, OO, N, O, G and T scales
40 Tyers Street (Princes Hwy), Stratford, Vic. 3862. Australia.
Phone (03) 5145 6611 - hours below ONLY please.
From outside Australia 61 3 5145 6611 - Australian Eastern Standard Time

Business Hours

Normally open Wednesday to Friday 10-5
Saturday 10-3

Other times by appointment or chance.

EFTPOS
now available in store


Yes, some pages in this site are now quite out of date.
I shall not be doing major site updates for the time being, pending a long overdue conversion to a proper online shopping cart system - it's going to take time. Once done, the site shall be automatically updated as new stock is added and sold.

As always, if you're after something not listed here, just phone or email to see if I can help.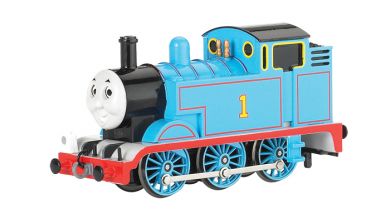 Click on Thomas to go to the Bachmann Thomas the Tank Engine and Friends range.


Please note that stock and prices shown in these pages are subject to change.
There may be a delay before the changes are reflected on the site.
Prices are in AU$ and include 10% GST.
Customers outside Australia may deduct the GST amount.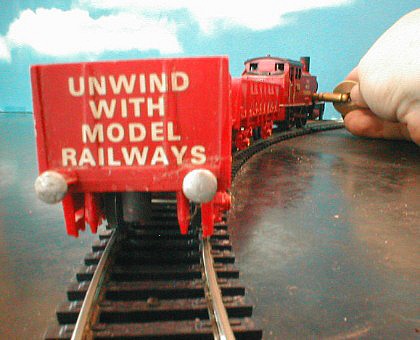 Warning: This site may contain humour.
Site launched 23.10.03

Why not take a train to Stratford? Timetable details here.

Yes, our shop is fully air conditioned.

This site cobbled together and corners tied up with code 55 nickel-silver rail by Darren Hodges.
Note: All photos on this site © by Darren Hodges, Hobbies Plus.
Unless noted otherwise.
This site is not a complete list of our current stocks. The site is worked on and updated as time allows. Some items shown may have sold since the last update. If no further stocks are expected, these items will be deleted from the site as soon as possible. Please note that each page has the date of its last update shown.
Prices are subject to change.
This page last updated 07 March 2014
Presently located on the hobbiesplus.com.au domain, are the following sites.
www.hobbiesplus.com.au
Model Railway Supplies
(the one you're looking at right now).
Signspotters
The Australian Road and Rail Signs and Signals photo gallery.

Gunzel_gallery
Darren's Railway Photo Gallery.
VR McKeen Railmotor operating manual
Online copy of the Victorian Railways Operating Manual for the remarkable 1912 McKeen cars.


The following site is also maintained by Hobbies Plus.
Gippsland Model Engineering Society
Miniature Railway, Traralgon.
(www.gmes.org.au)


This site is best viewed with your computer switched on and your internet connection enabled.